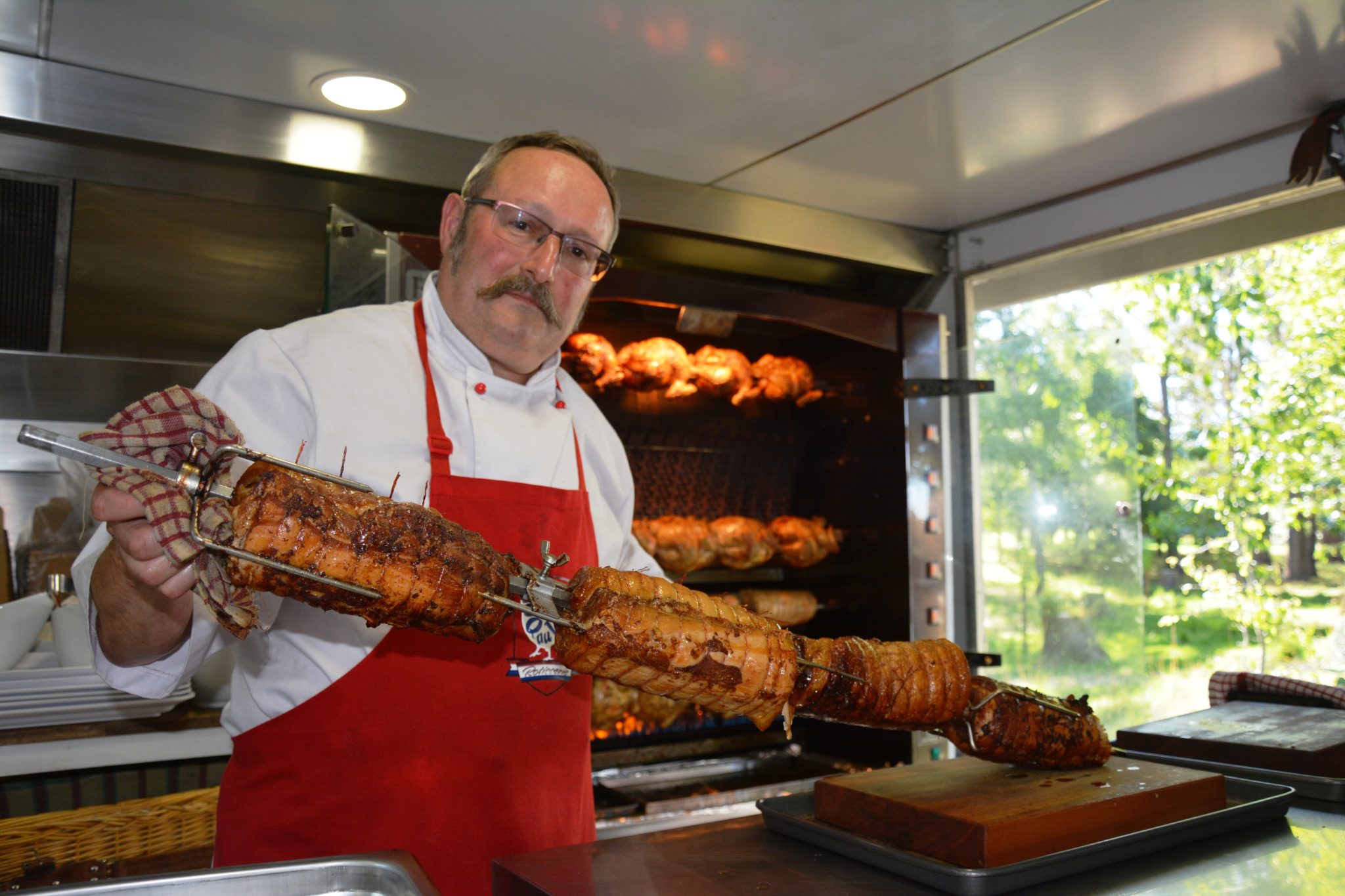 Coq au Van Rotisserie
Beautiful juicy herb chickens or mouthwatering 9 spice pork belly with fresh salads or the best French Fries with homemade aioli, chilli mayo etc. 
Try our popular French burger.
The aroma coming from the Coq au Van will lead you to us on the day!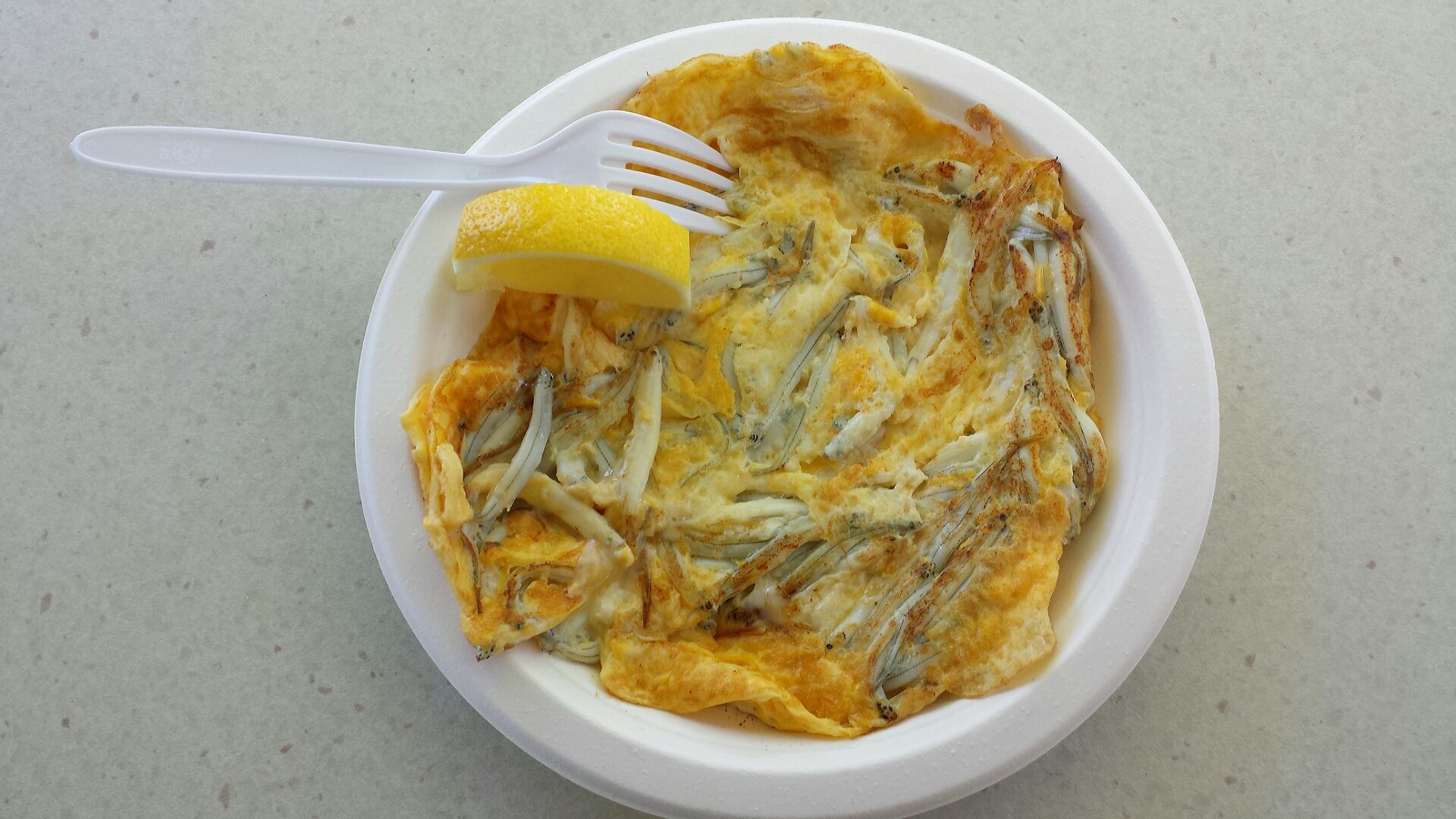 The Whitebait People
The Whitebait People from the Westcoast, have been taking their delicious Westcoast whitebait to events around New Zealand since 1996. Catching the whitebait themselves means they can be sure of having the very best quality whitebait that has been put on ice when caught, then processed quickly. Try the ever so popular pattie on bread, or simply tossed in butter and served on a fresh green salad dressed with olive oil and lemon juice, or a whitebait omelette……YUM!To compliment their Westcoast whitebait, they also offer Chatham Island Paua Patties and Green Lipped Marlborough Mussel Patties. Handmade, cooked and served fresh to order.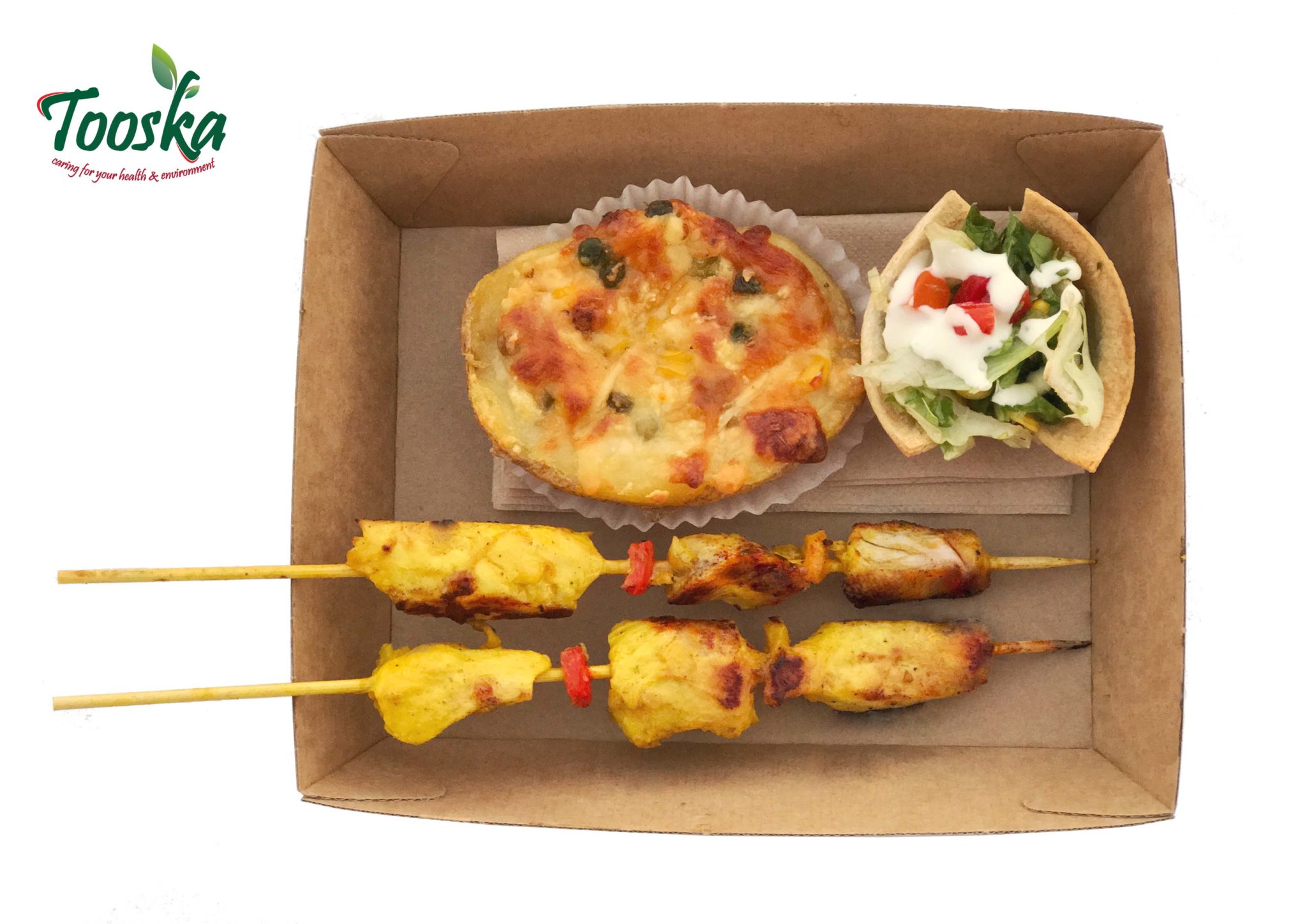 Tooska – Persion Chicken Kebab
It's hard work rocking in the sun to your favourite bands.  
So when you need something really substantial, head to Persian Chicken Kebab.
Here you'll find a variety of delicious chicken and vegetarian full meals, plus deserts, nuts and soft drinks.
Their food is inspired by rich Persian culture – they don't just present food but try to connect cultures and civilizations. Trying this food is an opportunity to familiarise yourself with an old culture and heritage.
Tooska use fresh and exotic ingredients for daily preparation – the food is a great balance of vegetables, carbs and protein. They are caring for the environment as well, so all dishes are compostable or recyclable, they don't use any plastic for delivery.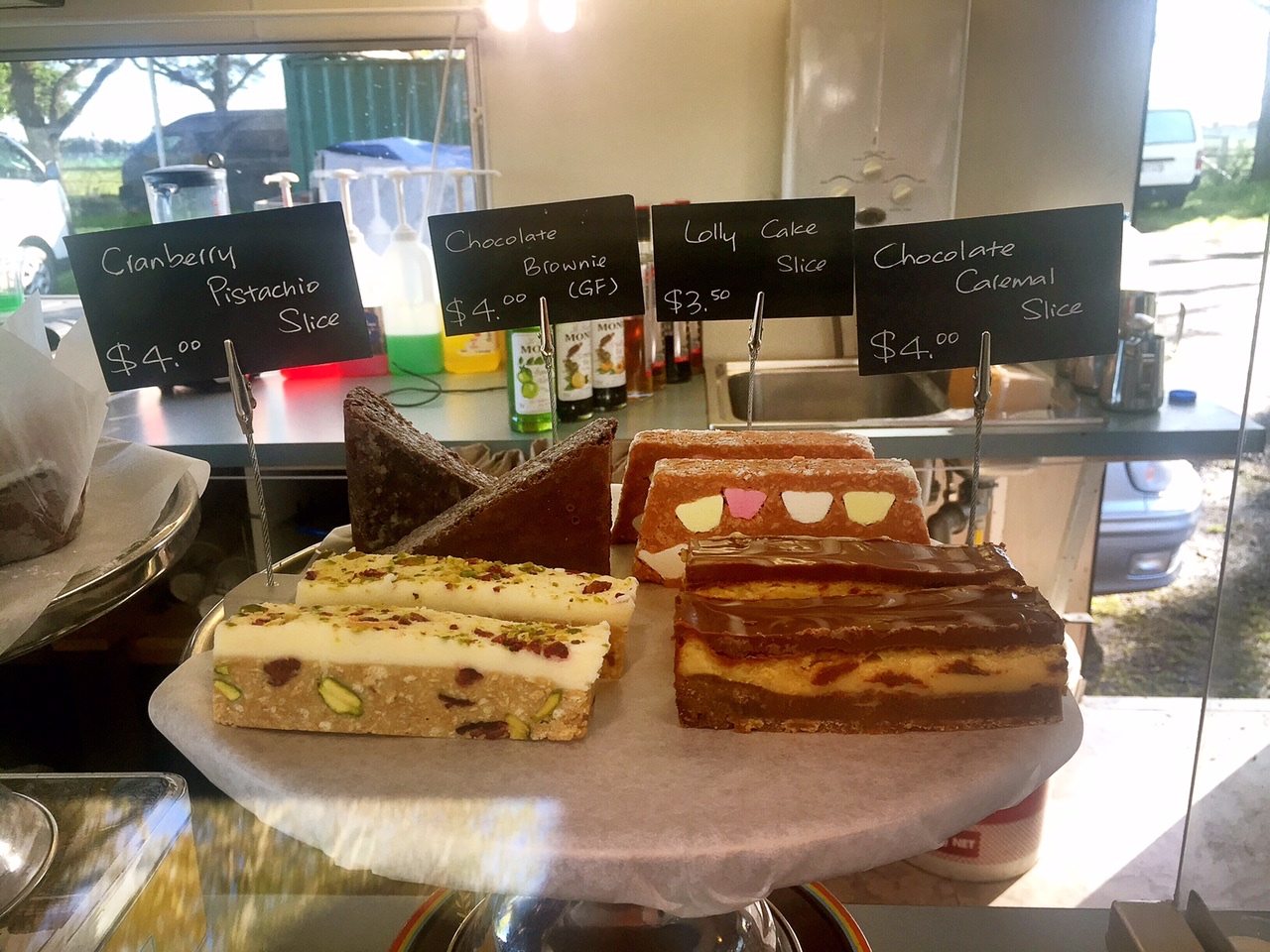 Coffee Aroma
Coffee was very popular at Selwyn Sounds in 2017 … 
So we are bringing in reinforcements!
Welcome Coffee Aroma – they will be serving all sorts of delicious coffee throughout the day.  
And just as importantly, they will have a fabulous selection of delicious tasty treats when you need that all important sugar hit after some particularly strenuous dancing.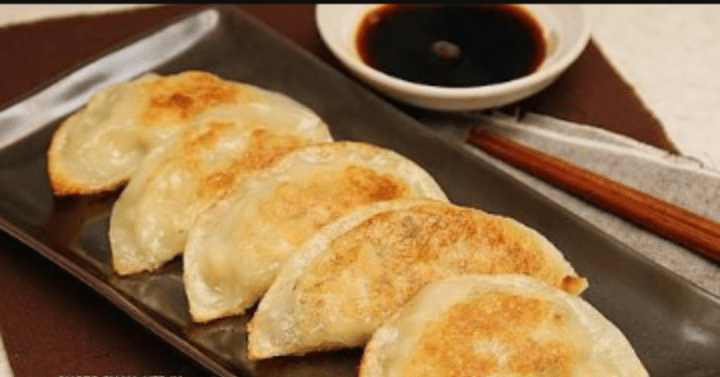 Arin Sushi & Dumplings
You might have already tried the food from this popular Riccarton Restaurant before.
Now they're bringing some of most their popular dishes to you at Selwyn Sounds.
Their menu offers a wide range of Asian and Japanese specialties such as Crispy Chicken, Tuna Mayonnaise, Chicken Udon and many more.
So you can enjoy delicious, healthy food at any time during the day.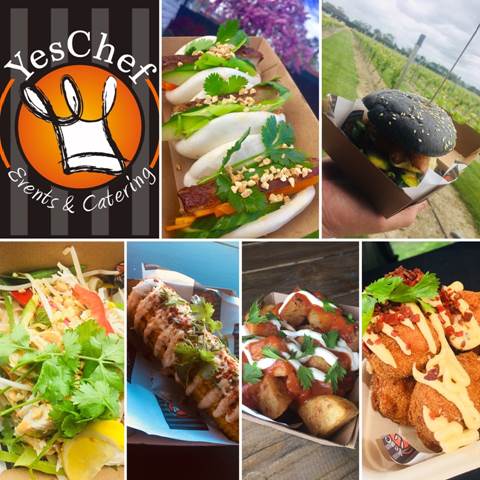 YesChef Events and Catering
YesChef Events and Catering is an energetic and imaginative mobile food trailer and catering company aimed at offering uniquely different, high quality, on trend and occasionally unusual foods using local, fresh and natural ingredients.
Two chefs, a Kiwi and an Aussie, originally from Adelaide( where Jimmy grew up) relocated to Ashburton two years ago. After both travelling extensively we decided to bring all the flavours from across the globe and start up our own street food trailer.
With an ever changing menu we view ourselves as partners with our customers, our community and our environment.