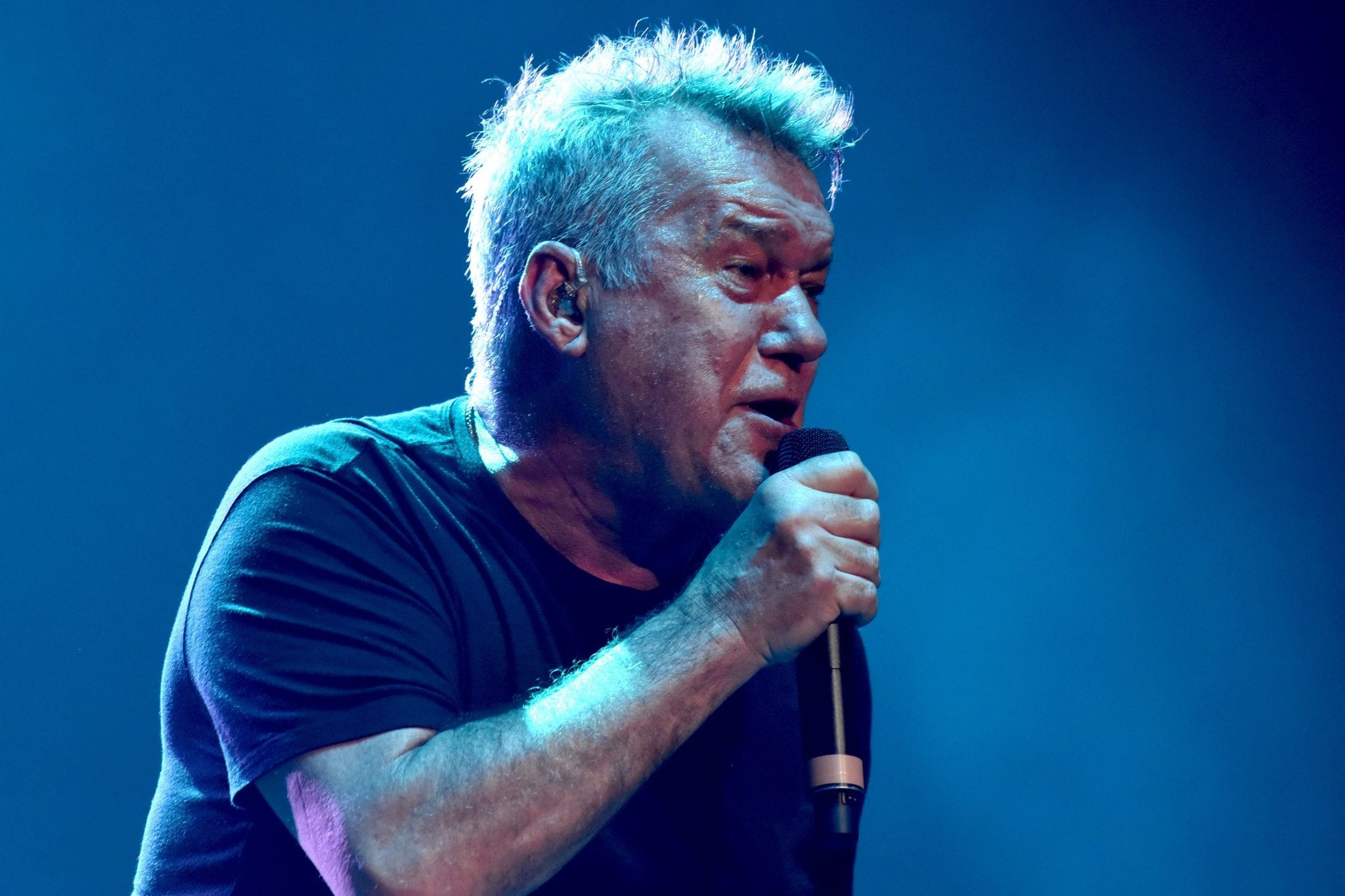 Jimmy Barnes is the heart and the soul of Australian rock & roll. His nickname, "Barnesy", conjures up thoughts of rock music at an ear-splitting volume, and of soul standards given a unique reading. Jimmy has been through it all, and literally lived to tell the tales. He has sold more records in Australia than any other local rock & roll artist. He has enjoyed seventeen #1 albums here – more than The Beatles – and for over 40 years he has delivered some of our most intense and iconic live performances. He is truly in a league of his own.
Twelve #1 solo albums and five #1 albums with 

Cold Chisel

 – a combined total that is more than any other Australian artist

18 x Top 40 albums with 

Cold Chisel

 and 17 x charting solo albums

Inducted in ARIA Hall of Fame with 

Cold Chisel

 in 1992 and as a solo artist in 2005

Only Australian to win the ABIA Award for Best Biography twice – 

Working Class Boy

 in 2017 and 

Working Class Man 

in 2018

The 

Working Class Boy

hardback edition remained in the Top Ten in the autobiography and biography category for 30 consecutive weeks after its publication in September 2016. The paperback edition of 

Working Class Boy

 subsequently sold another 42,000+ copies after publication in August 2017.

Working Class Man

debuted as this country's #1 book during its first week on sale and it held onto the #1 position in the autobiography and biography category for ten consecutive weeks. It has gone on to notch up 26 weeks in the Top Ten to date and is on track to replicate the success of 

Working Class Boy

.
Killing Time debuted as Australia's number 1 non-fiction book overall, number 1 in Australian non-fiction books, and number 1 in autobiography, as measured by Nielsen BookScan.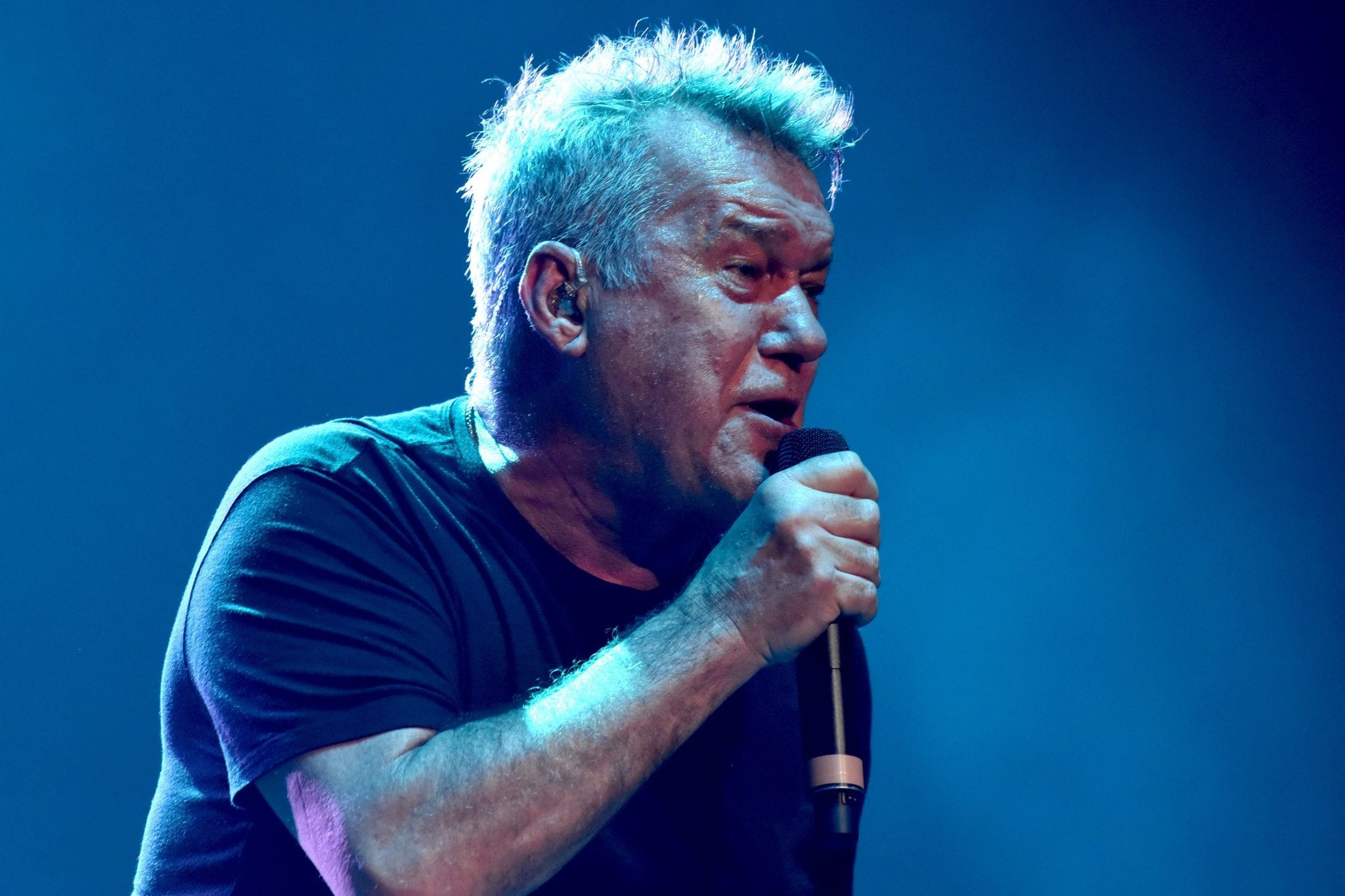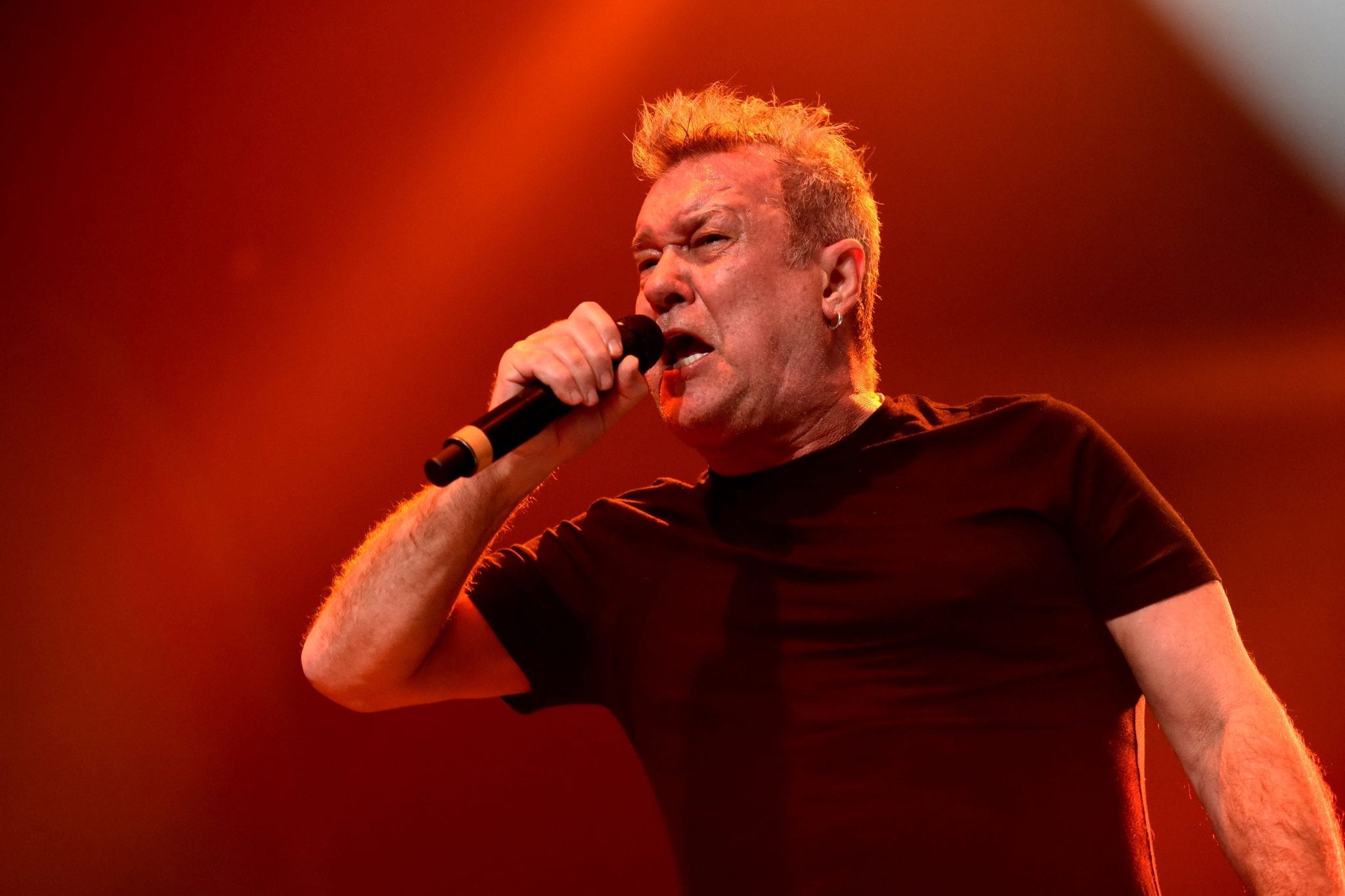 Jon Stevens – The Noiseworks and INXS collection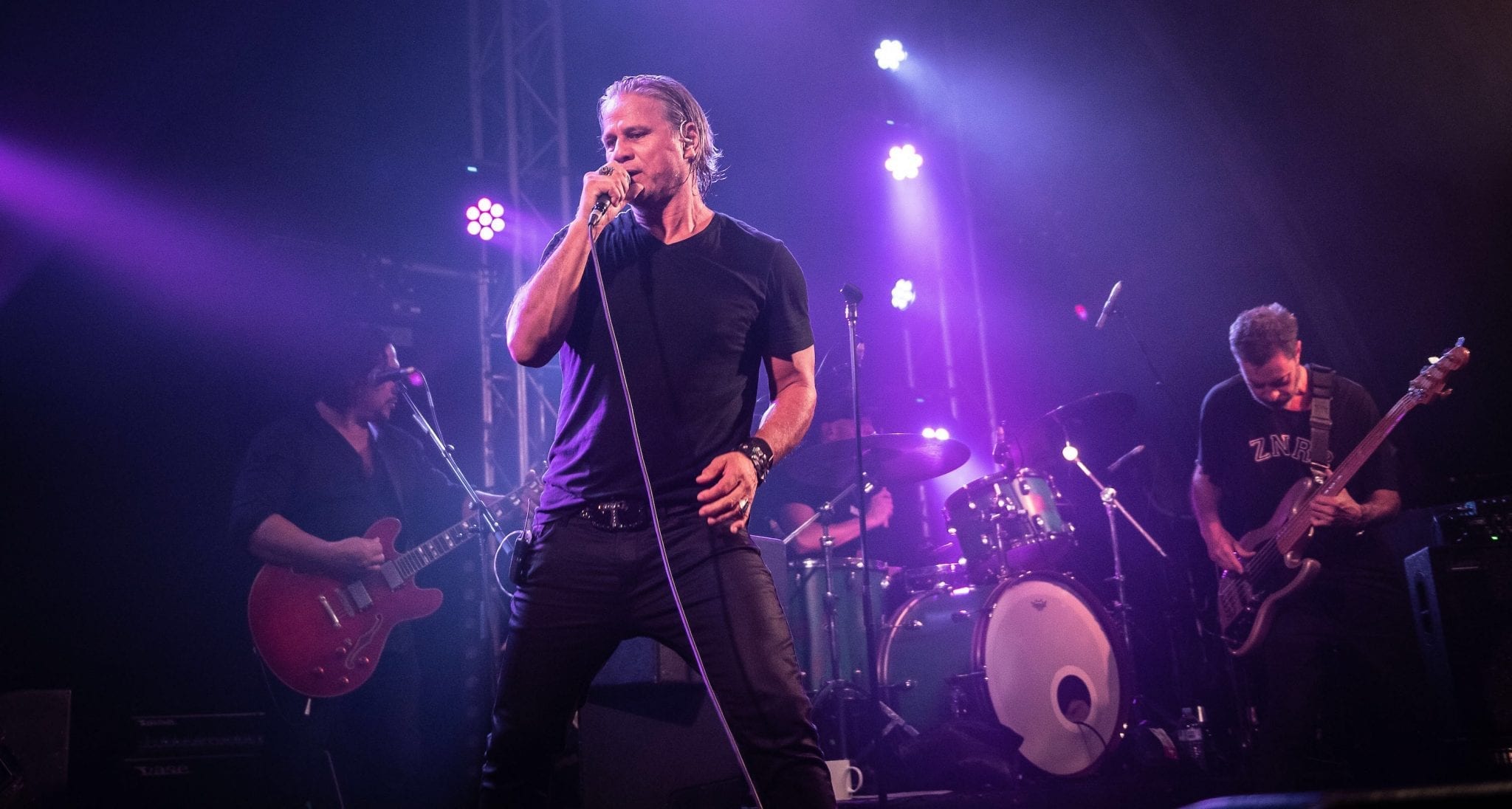 Jon Stevens is recognised as one of the most talented rock musicians to emerge from Australia in recent memory. He has had phenomenal success as a solo artist, and was also the lead singer of major rock acts Noiseworks, INXS and  Dead Daisies.
Jon Stevens' career has gone from strength-to-strength: a record-smashing debut at age 16 with two consecutive No. 1 singles in his New Zealand homeland. He also enjoyed huge hits in Australia as lead singer with Noiseworks. Stevens 21st-century liftoff to worldwide acclaim was at centre stage with INXS, and a song released by Dead Daisies which he co-wrote and produced with the legendary Slash on guitar. Ringo Starr plays the drums on the lonely ballad 'One Way Street' and 'Something Bout You' features the vocals of Vanessa Amorosi.
Hailing from New Zealand Stevens is now based in Melbourne, Victoria in Australia, and travels all over the world touring his music. Jon Stevens is renowned as an exceptional live performer who brings a true passion and presence to his fans and will perform the Noiseworks & INXS collection at Selwyn Sounds.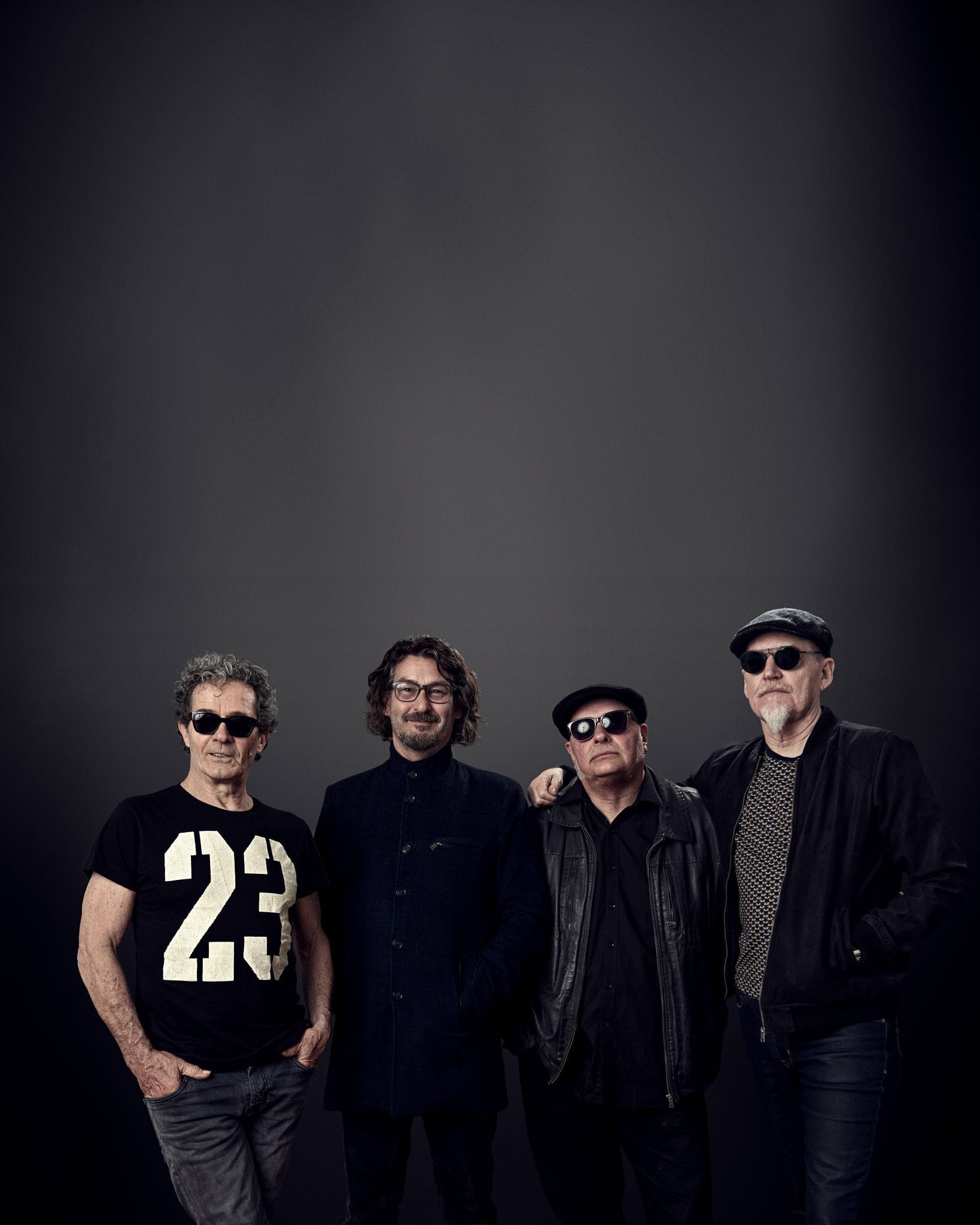 CHOIRBOYS are still doing what they have always done best, play great Australian Pub Rock. From where they first started in 1978 to where they are now so much has happened. Hit records, full houses, travelling all over the world and living the Rock n' Roll dream. There have been times when the lights have burned so very bright and there have been times when it was hard to see the light at the end of the tunnel. The band has been around for a long, long time and makes a big difference. The band loves to play and loves to turn it up and give it everything……. 
CHOIRBOYS are – Lindsay Tebbutt Mark Gable Ian Hulme Brett Williams 
Back around 2014 CHOIRBOYS decided to embark on a collaboration of their old stable mates AC/DC's groundbreaking albums 'High Voltage' and 'Highway To Hell'. Focusing entirely on the Bon Scott era they performed the very first album and the last album cover to cover. In Only six pub rock shows along the East Coast they were a resounding success. It seems almost everyone loves the music of CHOIRBOYS and AC/DC. 
Between 2017 and 2019 Choirboys recorded and release two new 6 packs. One encapsulating the Creedence Clearwater Revival influence of their early years and another drawing inspiration from the lyric and melody of Tom Petty. 
2020 – When the Covid changes hit the band were coerced into a different way of working – into the world of online streaming. Their 2nd streaming event back in September 2020 was recorded, leading to the imminent release of a new album……… Feels Good. Feels Good is a combination of Easy Beats and Choirboys tunes record at the sept 26 online streaming show. 
CHOIRBOYS have always been great live act and still are. Give them a stage, a PA, some lights, and now an online platform and it becomes a moment in time captured……… to be savoured for ever more!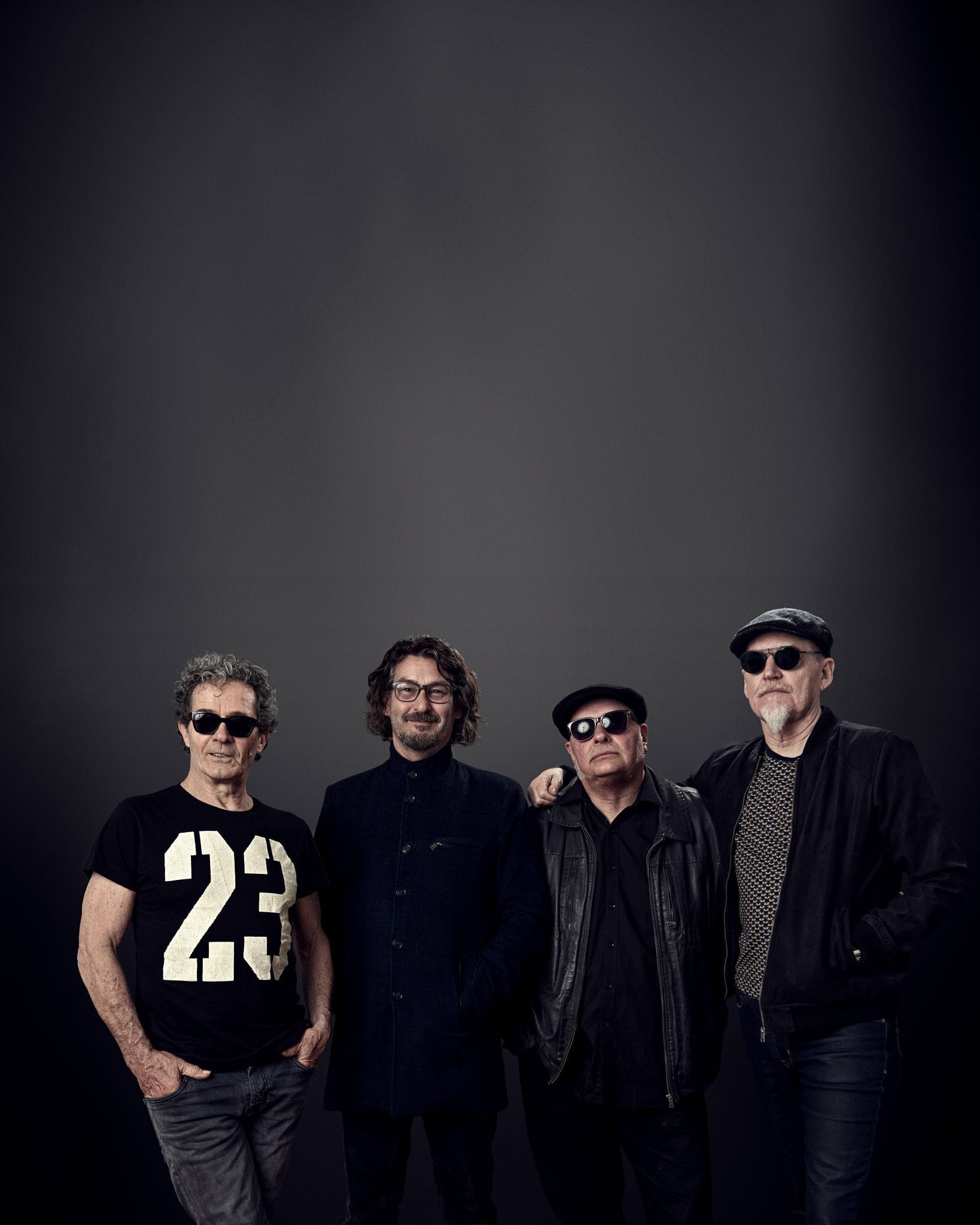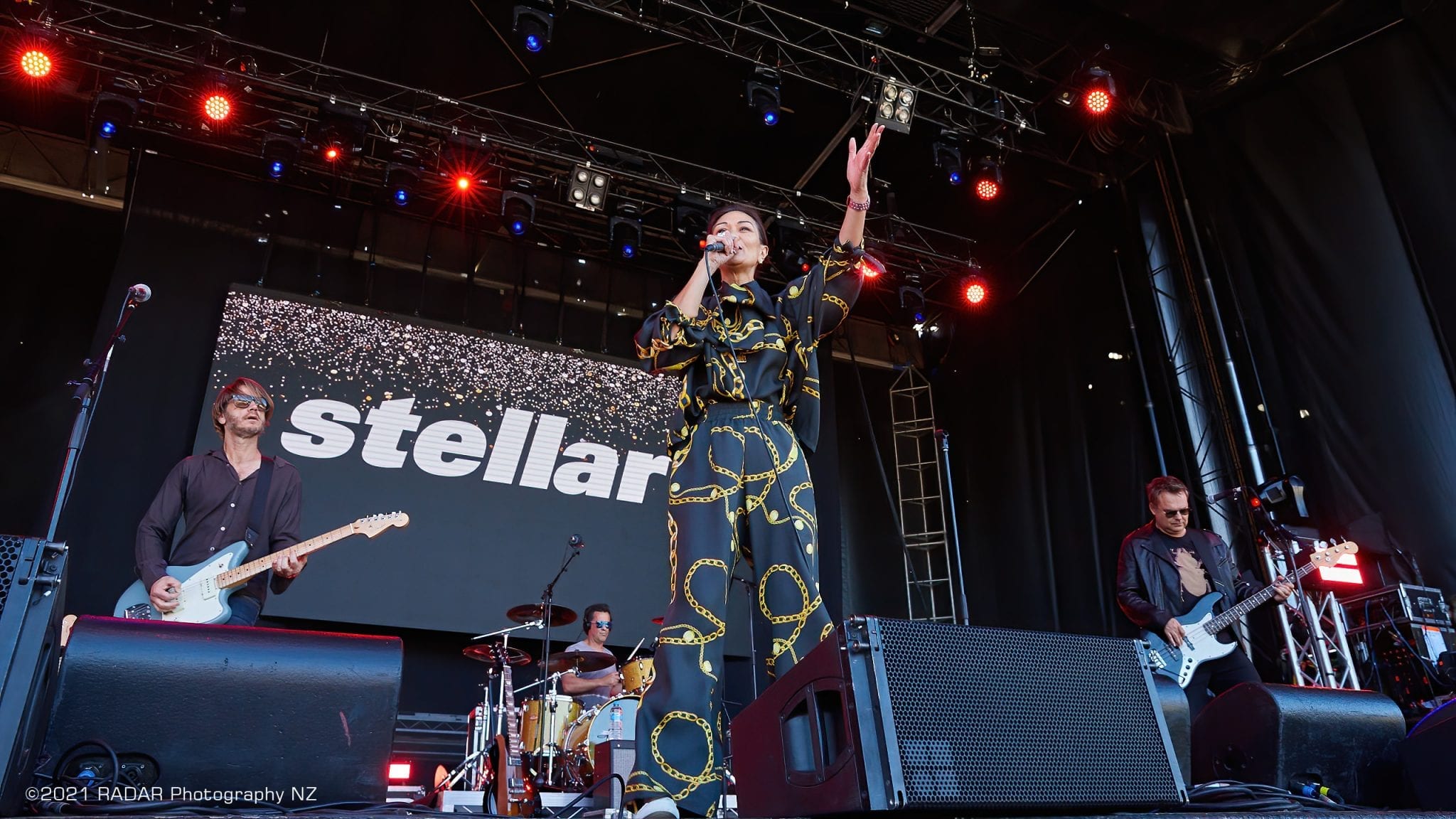 Legendary kiwi band stellar* return with their unique blend of rock and electronica to crank out 20 years of timeless classics.
Their acclaimed live shows feature every one of those five radio hits from their debut album 1999's Mix – gems like 'Violent', 'What You Do (Bastard)', 'Undone', 'Every Girl', and 'Part of Me'.
And then there's chart-toppers like 'All It Takes', 'Taken' and 'Star' (all off 2001's Magic Line album),  'For A While' and 'Whiplash' from their third album Something Like Stranger.  Their cover of  iconic Sharon O'Neill song Maxine has become a firm favourite with the fans.
They became Sony Music NZ's highest selling Kiwi band, collecting eight NZ Music Awards along the way. All three albums charted within the top 10 of the NZ Album Chart, securing their status as a classic mainstay in the New Zealand music scene. 
Since reforming in late 2017 to perform Maxine at the NZ Music Awards as a tribute to Hall of Fame inductee Sharon O'Neill, the band has toured the country, played major festival dates (alongside Billy Idol, Shihad, Benee, Gin Wigmore, LAB and more) and been in demand with radio and TV appearances.
Last year, stellar* and Sony celebrated the 20th Anniversary of their chart-topping debut album Mix with a vinyl reissue of the album, and a New Zealand tour.
The band still features the same line-up that released their first single on Sony Music NZ back in 1998, 'What You Do (Bastard)' – that's Boh Runga (vocals, guitar), Andrew Maclaren (drums, programming), Kurt Shanks (bass) and Chris van de Geer (guitar).
Greg Johnson returns to New Zealand from California to perform with his legendary band Ben King, Wayne Bell and Mark Hughes. 
While 2020 into 2021 saw the pain of a prolonged Californian lockdown for Greg, on the flip side it spawned the writing and release of acclaimed new album, Tilt Your Interior.
He toured the album around New Zealand in 2021 with all 12 shows sold out.
"I'm excited to be coming home to New Zealand again in 2022 to make my first appearance at the much-heralded Selwyn Sounds festival. The people of Canterbury have been very kind to me over the years and I can't wait to play for them at this great event."
At the festival, Greg Johnson fans can look forward to thirty years of great hits including Isabelle, Don't Wait Another Day, Liberty, Save Yourself, It's Been So Long, Now the Sun is Out, Looking Out On Monday, I Got Opinions, Swagger and more recent gems.
Accolades – two Tui NZ Music Awards, eight top 20 albums and a coveted Silver Scroll, for Liberty.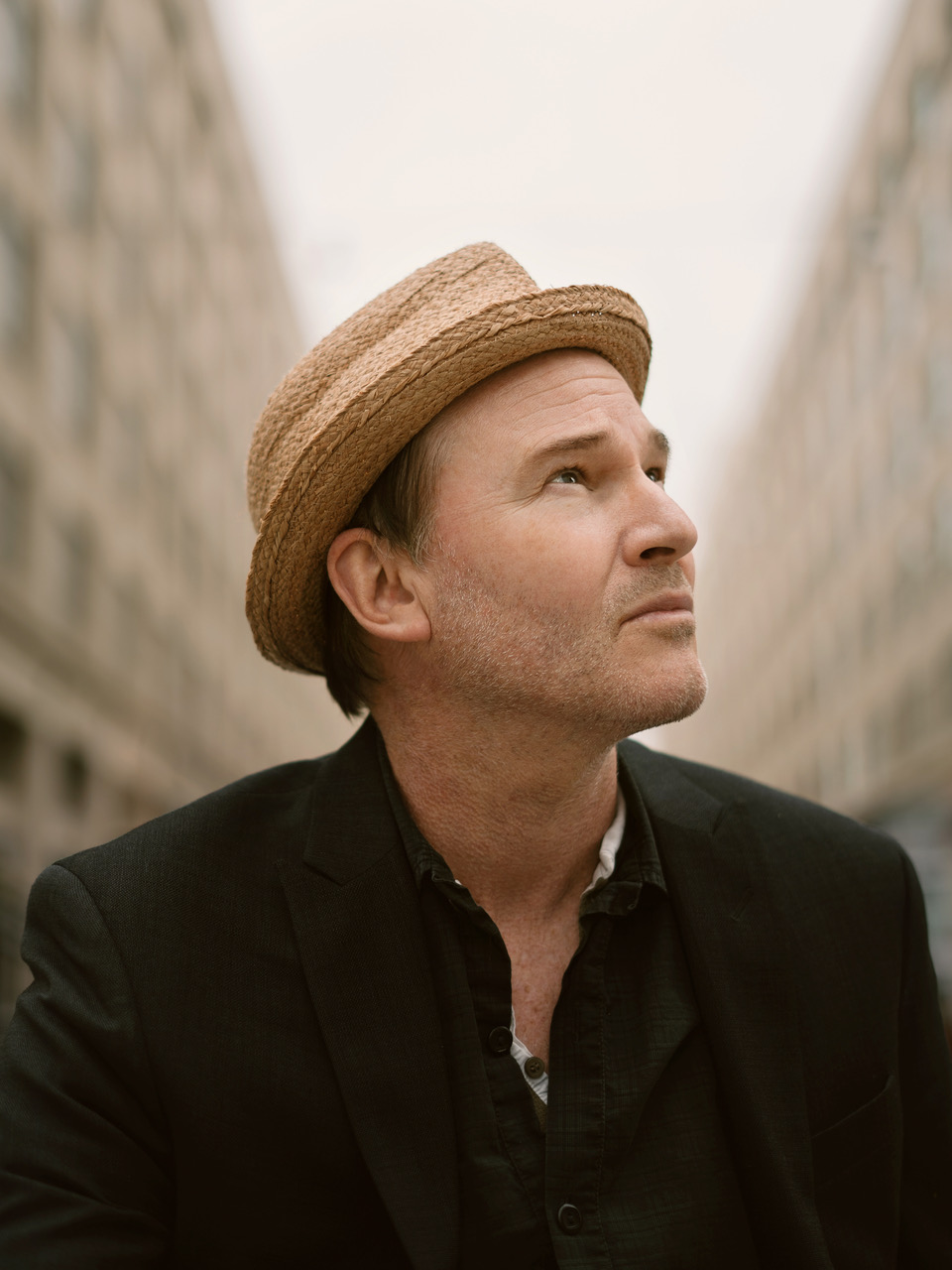 If 'Time makes a Wine', then the essence of one of Aotearoa's finest blends is in our very own Ardijah. Home-grown in the humble soils of Otara, South Auckland. Their exclusive flavour would meet the needs of those looking for a freshness, enveloped in the original fusions of yesterday brought into today; "rootsy groove", as founder and producer Ryan Monga so aptly puts it, and later to become known as POLYFONK! 
With the urge to cut their own tracks at the forefront of their ambitions, it would only take until the end of the 90's decade for Ardijah to go from local, to national icons, as well as having four of their very own singles place in the Top Ten of the NZ charts 
Like all premium blends, developing over time, the band's members would evolve into Ardijah today. Original main-stayers, Betty-Anne and Ryan "Captain Fonk" team with, Rico Tali (guitars, saxaphone, vocals), Kaitapu Monga (bass, drums, and vocals) recent millenials, Kolo Hansen (keyboards) and Jesse Monga (vocals & percussion). Collectively providing a stunning combination of vocals and instrumental diversity that continues their historic PolyFonk sound. A sound that reawakens the palates of those who harbour that quintessential collective desire that is Aotearoa (New Zealand); to come together, to enjoy, to be culturally aware of our sameness(es) and our differences. Ardijah is the perfect accompaniment to any gathering, harnessing peace and love. 
DEFINING MOMENTS Most Promising Group, NZ Music Awards – (1987) Female Vocalist of the Year, NZ Music Awards – (2000) Album of the Year, Pacific Music Awards – (2005) 'Lifetime Achievement Award', Pacific Music Awards – (2010) Industry Award, Waiata Maori Awards – (2012) 
Supports for: George Benson / Mick Jagger / Simply Red / James Brown / Jimmy Cliff 2015….. National Festivals – Ragga Muffin, One Love, Festival of Lights, Waitangi Day, Auckland festival…. International Festivals – Tahiti, Rarotonga, Florida, Arizona, Samoa, Australia, Capetown South Africa 
ARDIJAH PLAYERZ Ryan Cpt Fonk / Drums, Bass, Vocals, MD Betty-Anne / Vocals, Uke, Percussion Kaitapu Monga / Bass, Drums, Vocals Rico Tali / Gat, Sax, Uke, Vocals Kolo Hansen / Keyboards Jesse Monga / Vocals, Percussion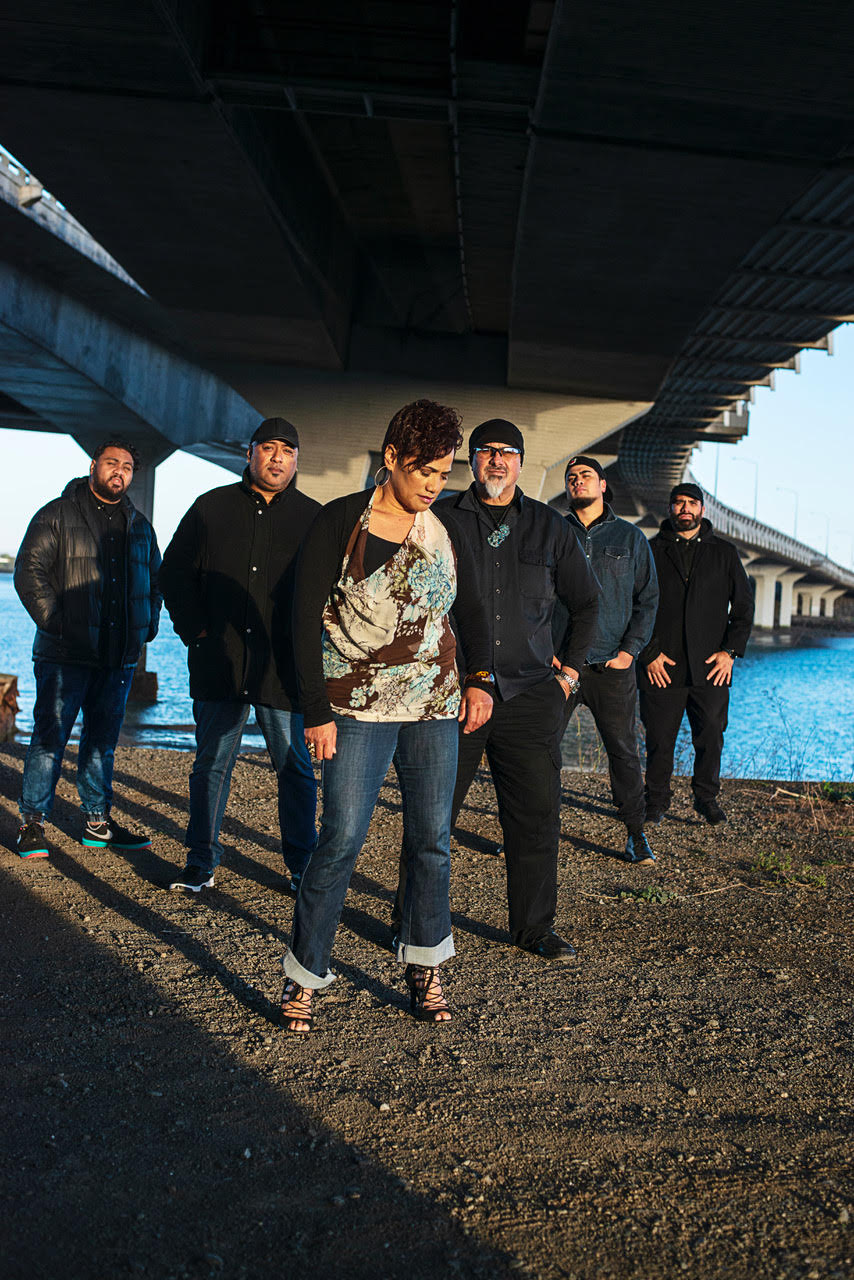 Rietta is one of BBC's "Strictly Come Dancing" vocalists, touring arenas and performing on "Strictly Come Dancing" live shows. Rietta starred in a worldwide released, UK Channel 5 Freddy Mercury biopic, "Who Wants To Live Forever", and was selected to perform for legendary band Queen at the 2015 Artists & Managers lifetime achievement awards for Jim Beach, the band's manager. 
With a 5-octave range, Rietta was the first artist to open the O2 Arena in London prior to Bon Jovi. Rietta has recently signed a UK record deal with "Strictly Come Dancing" & "Dancing With The Stars Australia & NZ" judge Craig Revel Horwood, for a duets album to be released this year. 
Rietta has appeared on a posthumously released album by Falco, which charted at No. 1 in Austria and No. 8 in Germany. Her song writing involvement in that project led to a UK publishing deal which further led to recording with Oscar nominee Elizabeth McGovern (Downton Abbey) on her debut album and with Dame Shirley Bassey live at Glastonbury Festival and on "Get The Party Started", the title track for the Warner Bros. feature film Cats & Dogs 2. Rietta has also featured on an international compilation album, alongside legendary artists Luther Vandross, Marvin Gaye, Gladys Knight, Maxwell, Dionne Warwick and Earth Wind And Fire. Other recordings include Bonnie Tyler, INXS and Sam Smith. In the UK, Rietta appeared as support artist for Bryan Adams & Jocelyn Brown and on tour in Russia for Johnny Gill and Joe Cocker. She has also worked in New York City for Grammy Award winner Kirk Yano.