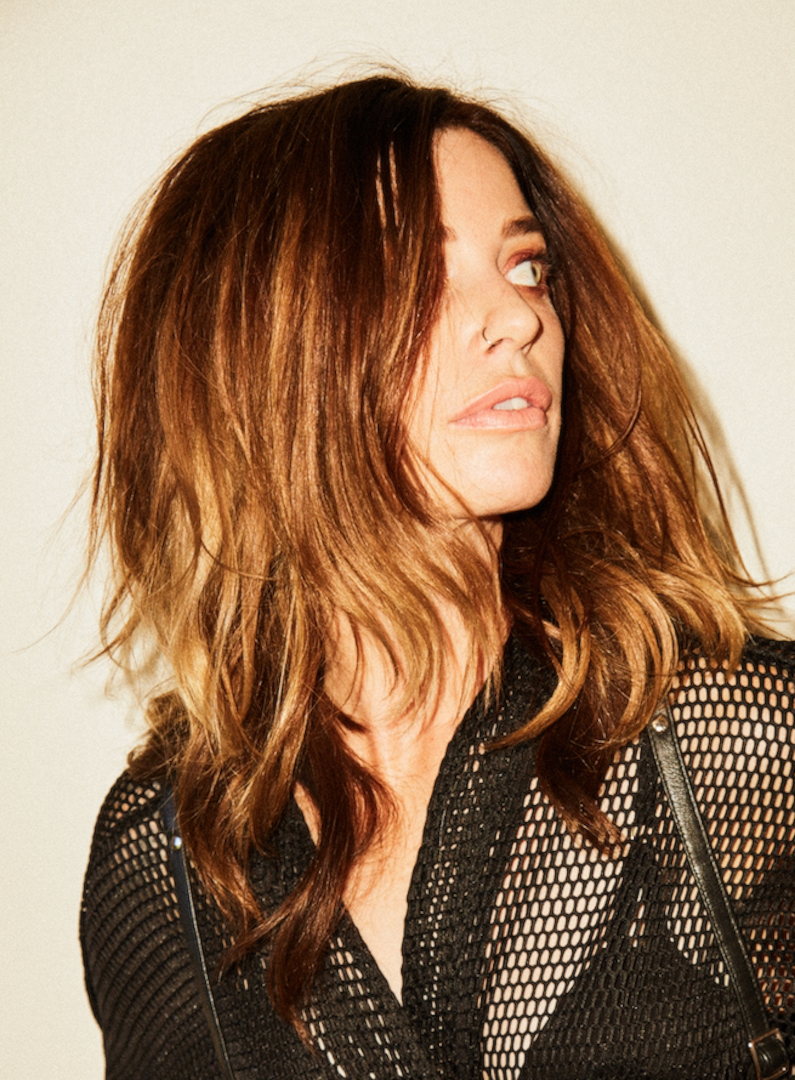 GIN WIGMORE's platinum selling album "GRAVEL & WINE" featuring hit songs "Black Sheep" and "Man Like That" was first released on November 7th 2011. In celebration of the 10 year anniversary of the release of the album Gin will be performing two special shows, Saturday November 6th at Pappy & Harriet's Pioneertown Palace, Pioneertown CA and Sunday November 7th at The Teragram Ballroom, Los Angeles CA.
Gin is currently in Los Angeles writing and recording songs for her new album to be released in 2022. In the meantime, she will be releasing a new single "Hand Over Heart" October 1st. After the devastating loss of her best friend and faithful companion, Indiana, Gin wanted to write a fitting tribute to her dog. "Hand Over Heart" is a piano ballad about the deep love and affection we have for those who are closest to us and who share the good and bad times with us.
New Zealand born singer/songwriter, GIN WIGMORE, first came to our attention after winning the International Songwriting Competition at 18 years old. She was the youngest and first unsigned artist to win the Grand Prize. She also became the first New Zealand artist signed to Island Records and has now released four albums to critical acclaim. Her first album release "Holy Smoke" is currently certified at 4x Platinum and her second "Gravel & Wine" 2x Platinum. Many of her best-known tracks (Kill Of The Night, Black Sheep, Man Like That, Girl Gang) have been featured in commercials, and Film and TV shows around the world. Currently based in Los Angeles with her family Gin recently became a US citizen and added a new member to her family with canine companion Boogie whom she adopted from Maeday Rescue.
'Legend' is a word suffering from chronic overuse syndrome these days, but when it comes to Jordan Luck, the word regains it's full meaning and one the NZ public associates with this
true blue Kiwi icon.
This affection is obviously felt amongst his musical peers as well who bestowed Jordan the honour of Inaugural Inductee into the New Zealand Rock n Roll Hall Of Fame and in 2015 The NZ Music Legacy Award.
As frontman and pop-writing genius with the legendary Exponents, he clocked up a
staggering 18 Top 40 singles over the years, with 'Victoria' recently voted by the public as the 8th greatest New Zealand song of all time.
These days on any given weekend you will hear packed stadiums of sports fans singing in unison (if not in-tune) 'Why Does Love Do This To Me?' a song that seems to have taken on the mantle as the 'unofficial' alternative NZ national anthem.
THE JORDAN LUCK BAND is the new super deluxe Frankenstein incarnation backing the iconic kiwi singer these days.
Every gig, the band play the best of all those iconic Exponents tracks we know and love as well as a collection of the bands favourite Kiwi classics.
Meticulously designed by Jordan himself from the ground up, this band has just the one purpose…to bring Jordan's blend of pop rock genius from the past, present and future… back to the masses!
Hand-picked from a wish-list of players Jordan wanted to work with, the word went out, his fantasy starting line up were contacted and unsurprisingly they all signed up…so, starting from the stage right part of the paddock…
Bryan Bell – ex-frontman of the much loved Dead Flowers, Beaver – rocknroll royalty and drummer of the world famous D4, Rich Mixture – God of all things musical, formerly graced the stages of D4, Dead Flowers and many more, Joe Walsh – frontman of Auckland rocker's
Ekko Park.
The Jordan Luck Band released the acclaimed; 'Not Only….But Also' album in 2016 and were
nominated for Best Rock Album at the 2016 NZ Music Awards."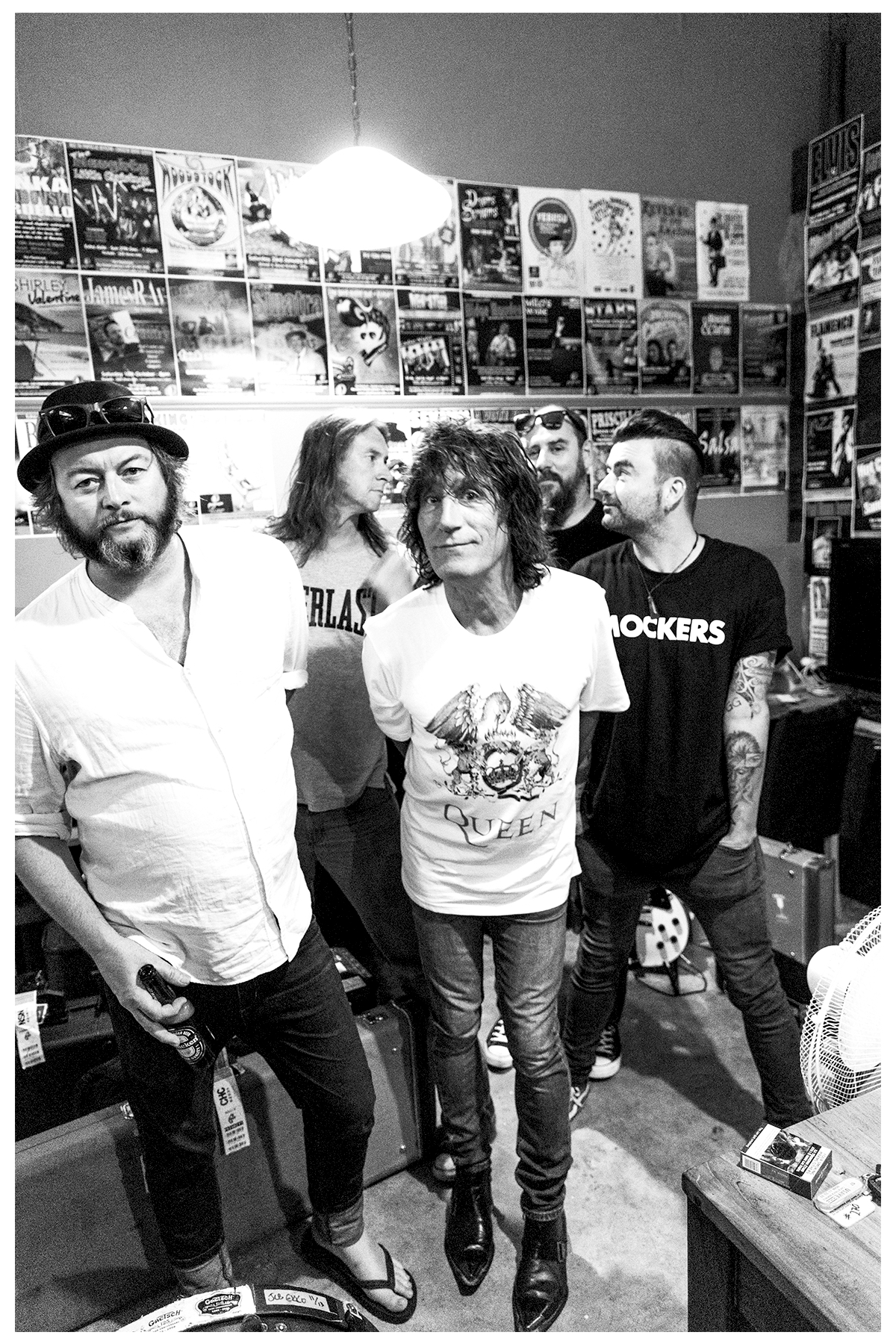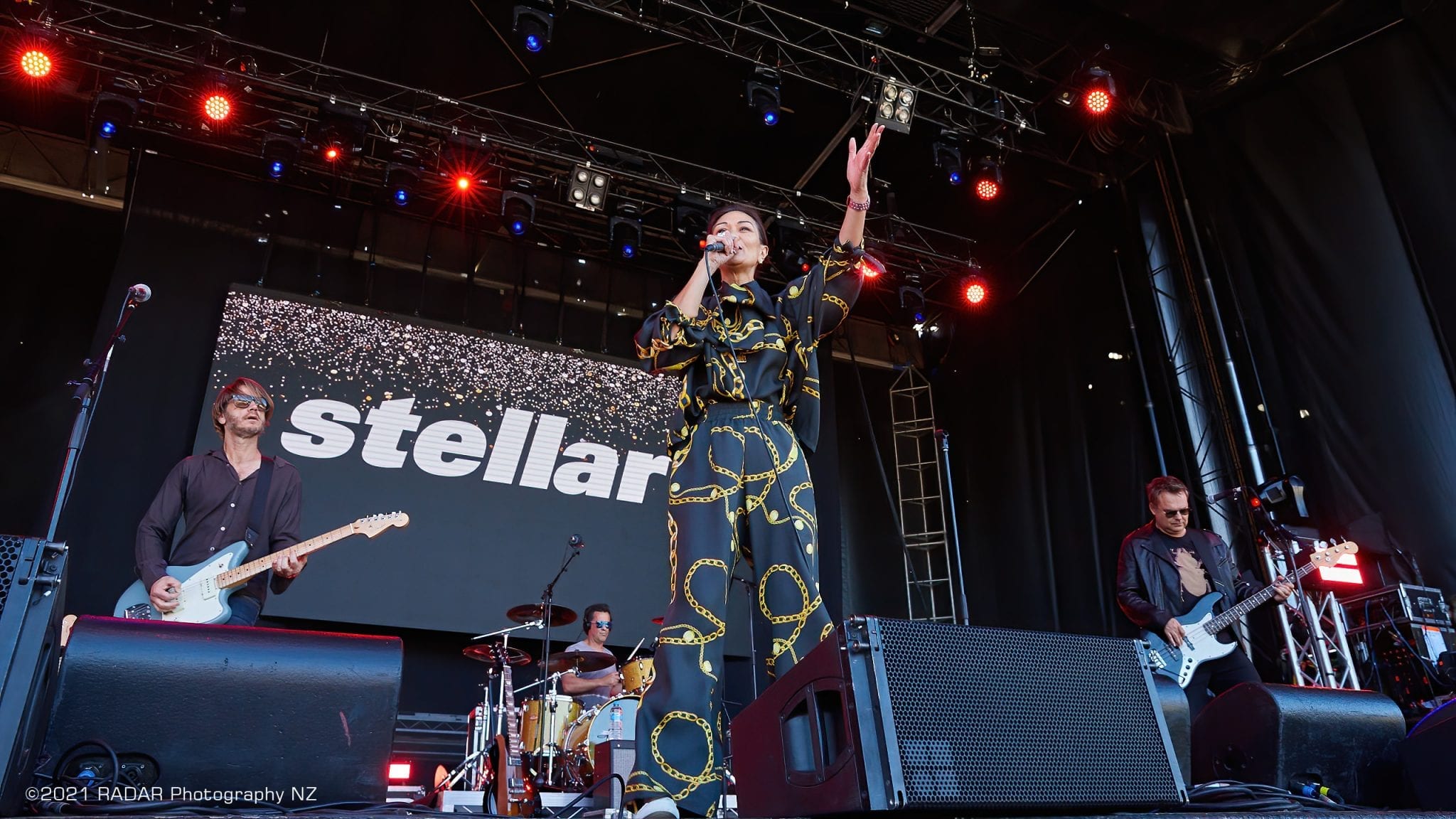 Legendary kiwi band stellar* return with their unique blend of rock and electronica to crank out 20 years of timeless classics.
Their acclaimed live shows feature every one of those five radio hits from their debut album 1999's Mix – gems like 'Violent', 'What You Do (Bastard)', 'Undone', 'Every Girl', and 'Part of Me'.
And then there's chart-toppers like 'All It Takes', 'Taken' and 'Star' (all off 2001's Magic Line album),  'For A While' and 'Whiplash' from their third album Something Like Stranger.  Their cover of  iconic Sharon O'Neill song Maxine has become a firm favourite with the fans.
They became Sony Music NZ's highest selling Kiwi band, collecting eight NZ Music Awards along the way. All three albums charted within the top 10 of the NZ Album Chart, securing their status as a classic mainstay in the New Zealand music scene. 
Since reforming in late 2017 to perform Maxine at the NZ Music Awards as a tribute to Hall of Fame inductee Sharon O'Neill, the band has toured the country, played major festival dates (alongside Billy Idol, Shihad, Benee, Gin Wigmore, LAB and more) and been in demand with radio and TV appearances.
Last year, stellar* and Sony celebrated the 20th Anniversary of their chart-topping debut album Mix with a vinyl reissue of the album, and a New Zealand tour.
The band still features the same line-up that released their first single on Sony Music NZ back in 1998, 'What You Do (Bastard)' – that's Boh Runga (vocals, guitar), Andrew Maclaren (drums, programming), Kurt Shanks (bass) and Chris van de Geer (guitar).
Greg Johnson returns to New Zealand from California to perform with his legendary band Ben King, Wayne Bell and Mark Hughes. 
While 2020 into 2021 saw the pain of a prolonged Californian lockdown for Greg, on the flip side it spawned the writing and release of acclaimed new album, Tilt Your Interior.
He toured the album around New Zealand in 2021 with all 12 shows sold out.
"I'm excited to be coming home to New Zealand again in 2022 to make my first appearance at the much-heralded Selwyn Sounds festival. The people of Canterbury have been very kind to me over the years and I can't wait to play for them at this great event."
At the festival, Greg Johnson fans can look forward to thirty years of great hits including Isabelle, Don't Wait Another Day, Liberty, Save Yourself, It's Been So Long, Now the Sun is Out, Looking Out On Monday, I Got Opinions, Swagger and more recent gems.
Accolades – two Tui NZ Music Awards, eight top 20 albums and a coveted Silver Scroll, for Liberty.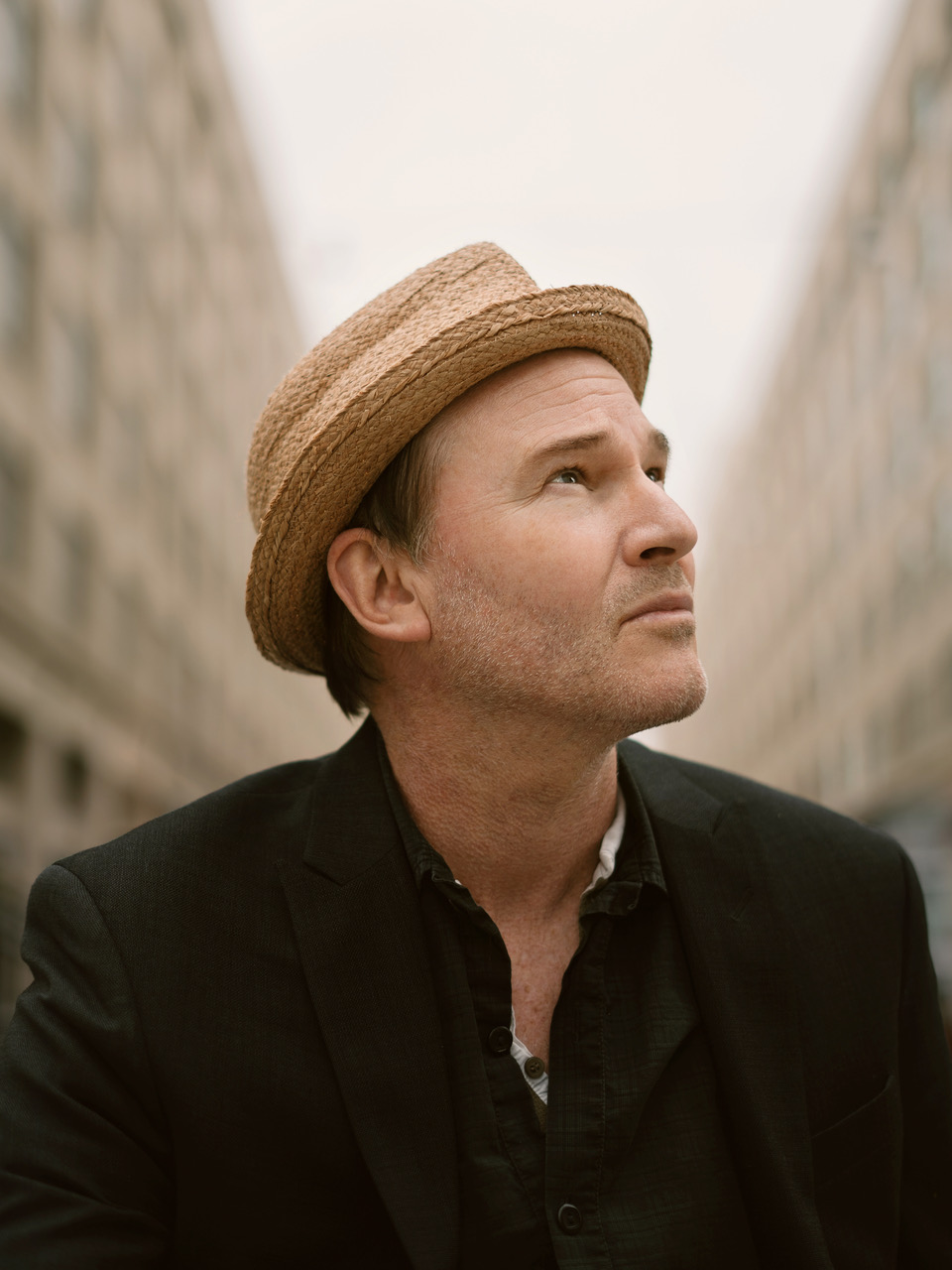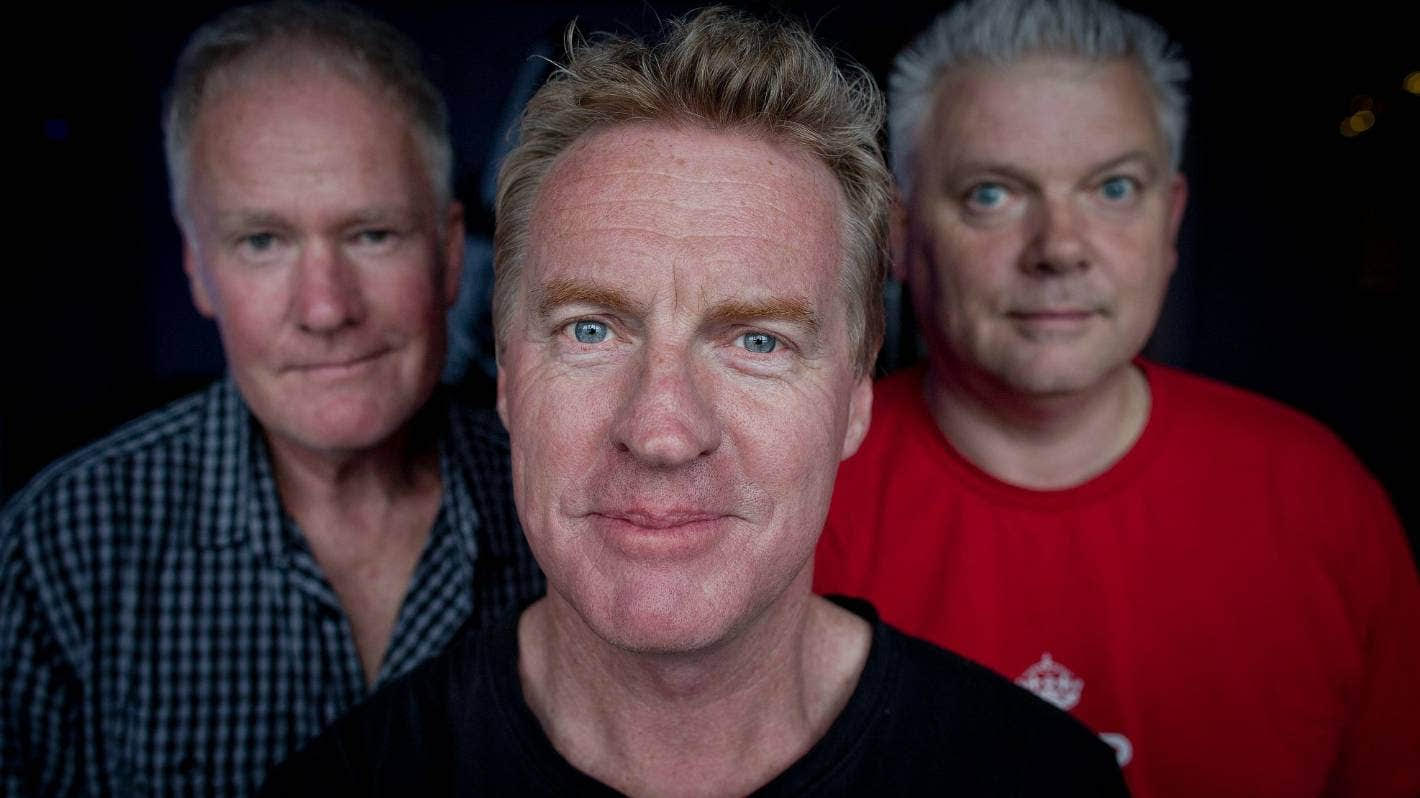 Born out of a band called Whizz Kids, Blam Blam Blam had their roots at Westlake Boys High on Auckland's North Shore. Tim Mahon and Mark Bell migrated across the bridge during the punk heyday in 1978 to join the avant-punk-theatre act The Plague, whose major claim to fame came with their naked live performance (albeit covered in paint) at the 1979 Nambassa Rock Festival in front of 30,000 confused hippies.
Mark, Tim and Ian Gilroy were the "band" in the Plague (and kept their clothes on) and soon spun off as Whizz Kids, releasing half a single Occupational Hazard for Ripper in 1980. Fame called and Ian Gilroy left to join The Swingers in Melbourne, leaving Tim and Mark to find a drummer. As luck would have it the guys stumbled (literally) across multi-talented musician Don McGlashan in late 1980 and played their first gig in October that
year on a harbour cruise party. An invitation to record for Propeller Records followed shortly after and the first release was the track Motivation on the Class of 81 compilation of new bands in March 1981.
The first Propeller Blam's record was a four track EP, called simply Blam Blam Blam, a month later which was, on the first few promo copies, notable for its screened cover (the released copies were printed facsimiles of that) to the surprise of many unaware of the building buzz around the trio, charted almost immediately and sat in the top forty for several months. It peaked at No.13.
In July 1981, the Blam's released their soon-to-be unofficial national anthem, There is No Depression in New Zealand which appeared at the same time that New Zealand was rocked by the nationwide anti-Springbok tour protests and riots. The song became linked with the protests and was sung up and down the country. It peaked at No.11 in August. The same month the Blams were one third of the now legendary Screaming Blam-matic Roadshow.
December saw the release of Don't Fight it Marsha, Don McGlashan's drum machine anchored bittersweet love song with a political twist, it becoming another top 20 hit. In early 1982 Blam Blam Blam started recording their debut album, and for a short while were a four piece with vocalist Dick Driver joining then leaving. The album Luxury Length was finally released in July 1982, to rave reviews, reaching number four in early August. A month later, during the album tour, the band suffered a near-tragic van crash with Tim Mahon suffering serious injuries.
The crash effectively meant the end of the band, although they reformed briefly in 1984 to record the live Blam Blam Blam Story, and once again in 2003-5 for a series of one off gigs and a well-received tour with The Newmatics and The Chills. They also reformed in August for a sold out tour around New Zealand including a spot on The Others Way Festival.
In retrospect, Blam Blam Blam were one of the most important New Zealand bands of the early eighties, easily the most musically literate, hugely influential and one whose legacy goes far beyond their small number of releases.
If 'Time makes a Wine', then the essence of one of Aotearoa's finest blends is in our very own Ardijah. Home-grown in the humble soils of Otara, South Auckland. Their exclusive flavour would meet the needs of those looking for a freshness, enveloped in the original fusions of yesterday brought into today; "rootsy groove", as founder and producer Ryan Monga so aptly puts it, and later to become known as POLYFONK! 
With the urge to cut their own tracks at the forefront of their ambitions, it would only take until the end of the 90's decade for Ardijah to go from local, to national icons, as well as having four of their very own singles place in the Top Ten of the NZ charts 
Like all premium blends, developing over time, the band's members would evolve into Ardijah today. Original main-stayers, Betty-Anne and Ryan "Captain Fonk" team with, Rico Tali (guitars, saxaphone, vocals), Kaitapu Monga (bass, drums, and vocals) recent millenials, Kolo Hansen (keyboards) and Jesse Monga (vocals & percussion). Collectively providing a stunning combination of vocals and instrumental diversity that continues their historic PolyFonk sound. A sound that reawakens the palates of those who harbour that quintessential collective desire that is Aotearoa (New Zealand); to come together, to enjoy, to be culturally aware of our sameness(es) and our differences. Ardijah is the perfect accompaniment to any gathering, harnessing peace and love. 
DEFINING MOMENTS Most Promising Group, NZ Music Awards – (1987) Female Vocalist of the Year, NZ Music Awards – (2000) Album of the Year, Pacific Music Awards – (2005) 'Lifetime Achievement Award', Pacific Music Awards – (2010) Industry Award, Waiata Maori Awards – (2012) 
Supports for: George Benson / Mick Jagger / Simply Red / James Brown / Jimmy Cliff 2015….. National Festivals – Ragga Muffin, One Love, Festival of Lights, Waitangi Day, Auckland festival…. International Festivals – Tahiti, Rarotonga, Florida, Arizona, Samoa, Australia, Capetown South Africa 
ARDIJAH PLAYERZ Ryan Cpt Fonk / Drums, Bass, Vocals, MD Betty-Anne / Vocals, Uke, Percussion Kaitapu Monga / Bass, Drums, Vocals Rico Tali / Gat, Sax, Uke, Vocals Kolo Hansen / Keyboards Jesse Monga / Vocals, Percussion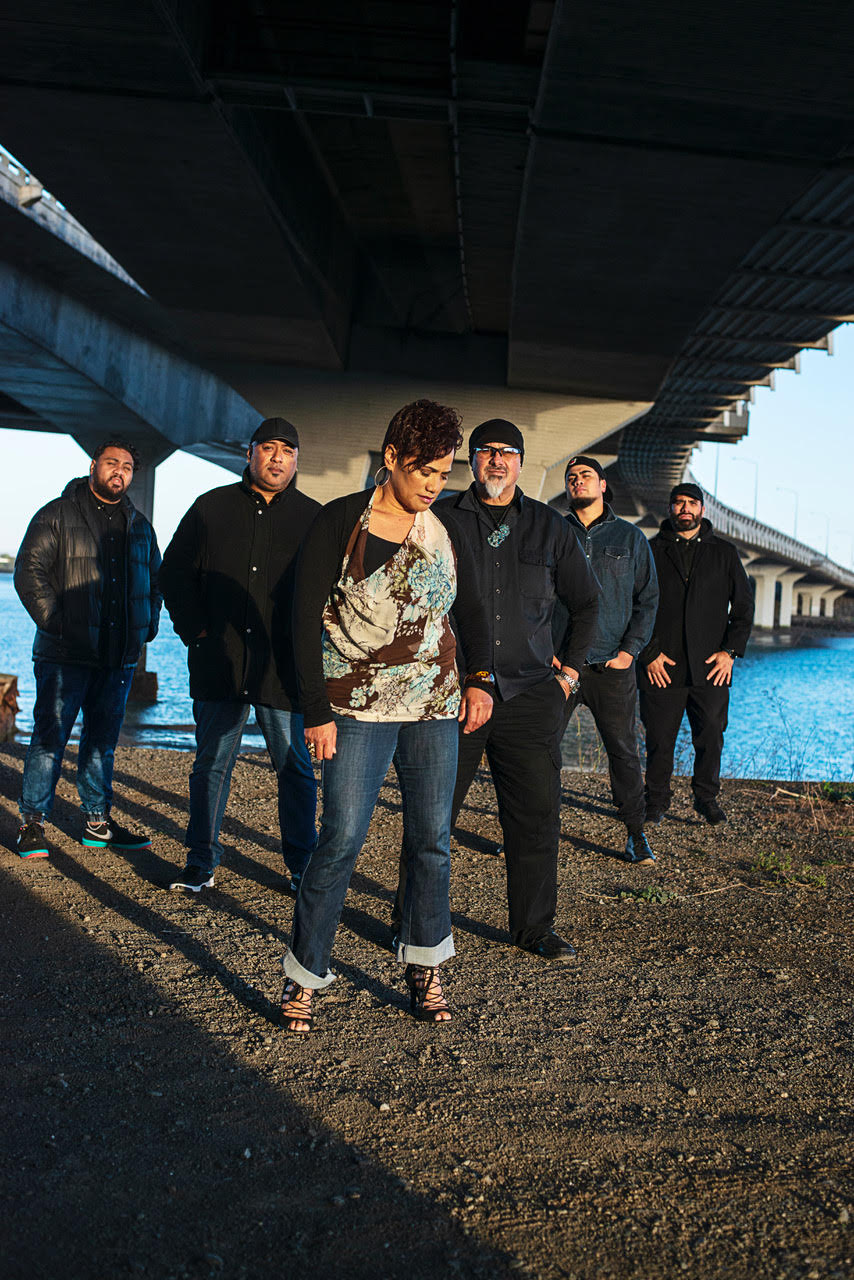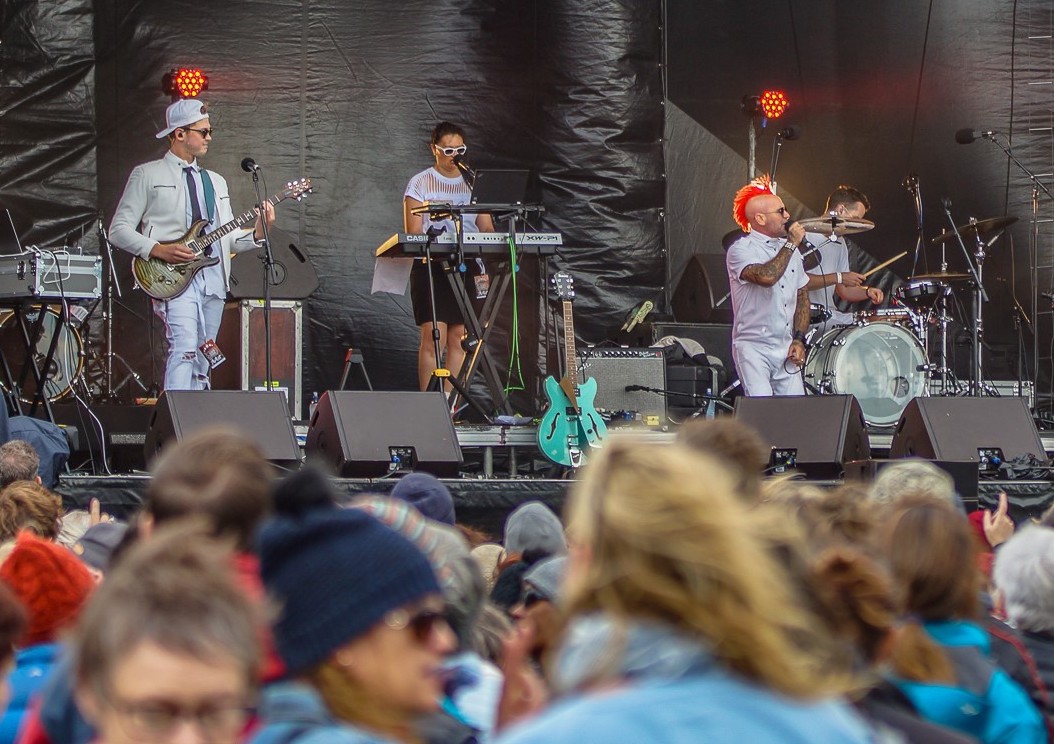 Automatic 80s is a world class group of musicians featuring the astonishing sound alike vocals and high energy stage antics.
The Show features the very best of early to mid-Eighties New Romantic and New Wave hits, performed live, loud and pumping. The hundreds of hours of pre-production, musicianship and attention to vocal detail create an authentic live Eighties Music experience that leaves enthralled audiences exhausted and voiceless from dancing and singing. Be propelled back to the age of Synthplicity.
Rietta is one of BBC's "Strictly Come Dancing" vocalists, touring arenas and performing on "Strictly Come Dancing" live shows. Rietta starred in a worldwide released, UK Channel 5 Freddy Mercury biopic, "Who Wants To Live Forever", and was selected to perform for legendary band Queen at the 2015 Artists & Managers lifetime achievement awards for Jim Beach, the band's manager. 
With a 5-octave range, Rietta was the first artist to open the O2 Arena in London prior to Bon Jovi. Rietta has recently signed a UK record deal with "Strictly Come Dancing" & "Dancing With The Stars Australia & NZ" judge Craig Revel Horwood, for a duets album to be released this year. 
Rietta has appeared on a posthumously released album by Falco, which charted at No. 1 in Austria and No. 8 in Germany. Her song writing involvement in that project led to a UK publishing deal which further led to recording with Oscar nominee Elizabeth McGovern (Downton Abbey) on her debut album and with Dame Shirley Bassey live at Glastonbury Festival and on "Get The Party Started", the title track for the Warner Bros. feature film Cats & Dogs 2. Rietta has also featured on an international compilation album, alongside legendary artists Luther Vandross, Marvin Gaye, Gladys Knight, Maxwell, Dionne Warwick and Earth Wind And Fire. Other recordings include Bonnie Tyler, INXS and Sam Smith. In the UK, Rietta appeared as support artist for Bryan Adams & Jocelyn Brown and on tour in Russia for Johnny Gill and Joe Cocker. She has also worked in New York City for Grammy Award winner Kirk Yano.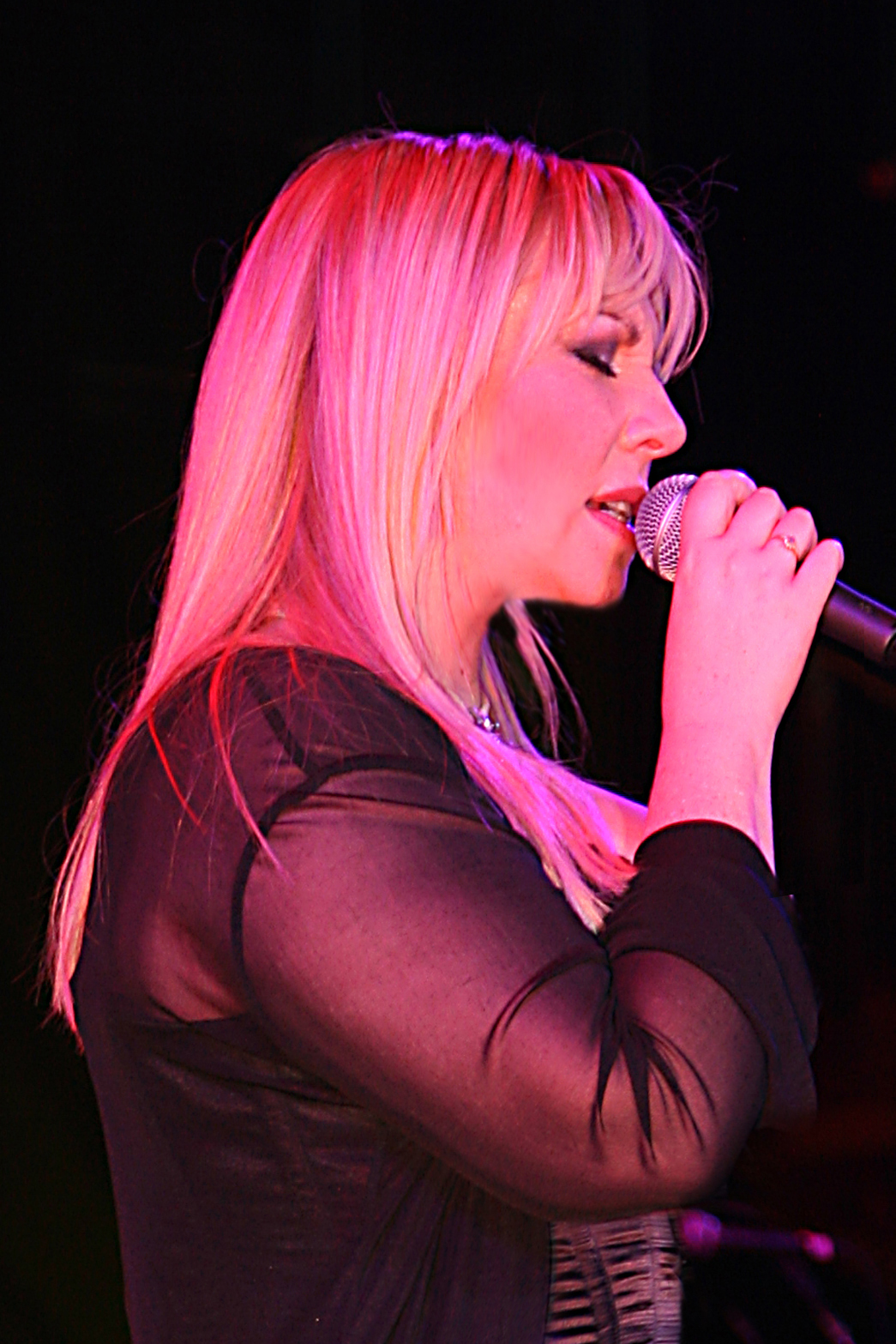 Announcement Coming Soon!