Feedback from last year's event
March 4th
2017 was the date of the first ever Selwyn Sounds Music Festival, and we were rapt that the event went off so well. We've also learnt a lot from that event and have taken steps to make sure all amenities are top notch and that everyone involved does all they can to make sure everyone who attends has a brilliant time.
Check out feedback on our Facebook page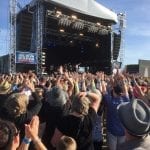 Marlene Lundaahl
Amazing day out. Congratulations to all the wonderful people who had a hand in putting this day together. So well organised. It was perfect…please do it again 🙂
Tickets from Ticketek
General Admission
– Good fun
– Great bands
– Local cuisine
– Beautiful Lincoln
– Awesome atmosphere – ask anyone who went last year!